In the southeastern part of Mexico lies the beautiful
Yucatán Peninsula
. Nestled between the Caribbean Sea and the Gulf of Mexico, the Yucatán spans
700 miles
of picturesque coastline and is home to the Mexican states of
Yucatán
, Quintana Roo, and Campeche, as well as portions of Belize and Guatemala. From exploring the gorgeously sunny beaches to the influences of ancient Mayan culture, this region has no shortage of wonders. It's no mystery, then, that the Yucatán area is often a popular retirement location for those who want to live out their golden years amidst luxury, great weather, and some stunning views.
Whether you dream of living out your retirement on beachfront Riviera Maya real estate in Quintana Roo, checking out some homes for sale in Cancun, or relaxing at a piece of luxury Yucatán real estate, you will find plenty of elegant properties to choose from. However, it can be difficult to pinpoint the best location to retire in this region.
Fortunately, with a bit of research, you can determine the best place to retire near Yucatán. After all, this area is one of the most popular North American destinations for beachside retirement. Moreover, the Yucatán Peninsula overall is home to a variety of popular vacation and retirement destinations, such as the Riviera Maya.
This post will discuss six reasons to retire in Yucatán and other gorgeous parts of the region. Let's get started!
The best reasons to retire in Yucatán
1. Beachfront living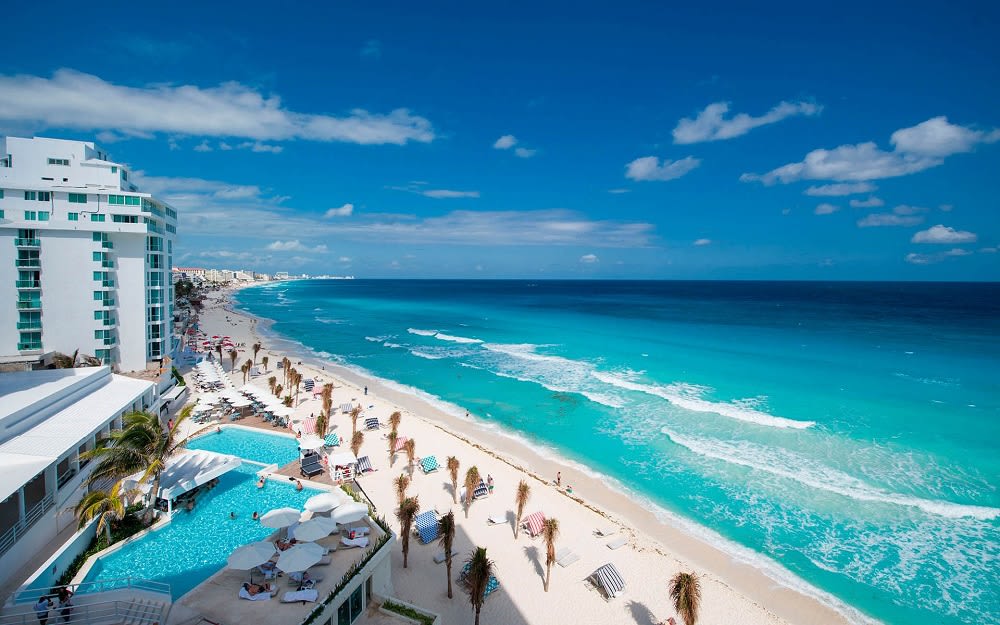 Photo Courtesy of ATELIER de Hoteles
If you're searching for the perfect retirement home near the waves in Yucatán real estate, don't miss the beachfront houses near the seaport town of
Sisal
or tranquil Puerto Progreso (home of the wondrous
Progreso Beach
). Alternatively, check out the beach at El Cuyo for tranquility and charm. No matter which coastal utopia you choose, you can relax in awe of the clear blue waters right in your own backyard.
If you're willing to expand your search from Yucatán beachfront properties over to Quintana Roo, you'll find even more coastal destinations. Perhaps the most well-known beach oasis along the Mexican section of the Caribbean coast is the Riviera Maya, which runs from Cancun to Tulum. Featuring awe-inspiring resorts, the historical wonders of Mayan ruins, one of the largest barrier reefs in the world, sea turtles galore, and phenomenal weather year-round, the Riviera Maya is a beach destination straight out of paradise. Riviera Maya real estate includes a variety of luxurious beachfront homes stretched across approximately 100 miles of
coastline
. Residents and tourists adore this area for its postcard-worthy sugar-sand beaches, turquoise-green water, and outdoor lifestyle.
Alternatively, you can tour the stunning homes for sale in Cancun if you want to live in the center of it all. This is the focal point for tourism near the Riviera Maya and the region's economic driver. Because of this,
Cancun
is a great location to ease you into ex-pat living. Plus, with its gorgeous white-sand beaches, you can enjoy a retirement under the sunny skies. You can opt for retirement further south in
Tulum
, Playa Del Carmen,
Cozumel
, or
Akumal
for a more laid-back lifestyle. These cities have many of the same offerings as Cancun but without the hustle and bustle of tourists.
2. Tropical climate
This area is known for its consistent year-round warm weather. The coldest months are typically January and February, with lows just around 60 degrees Fahrenheit and highs in the 80s. Additionally, the high humidity often makes the weather feel even warmer than it is.
In the end, no matter where you retire in the Yucatán area, always have the sunscreen ready!
3. Culture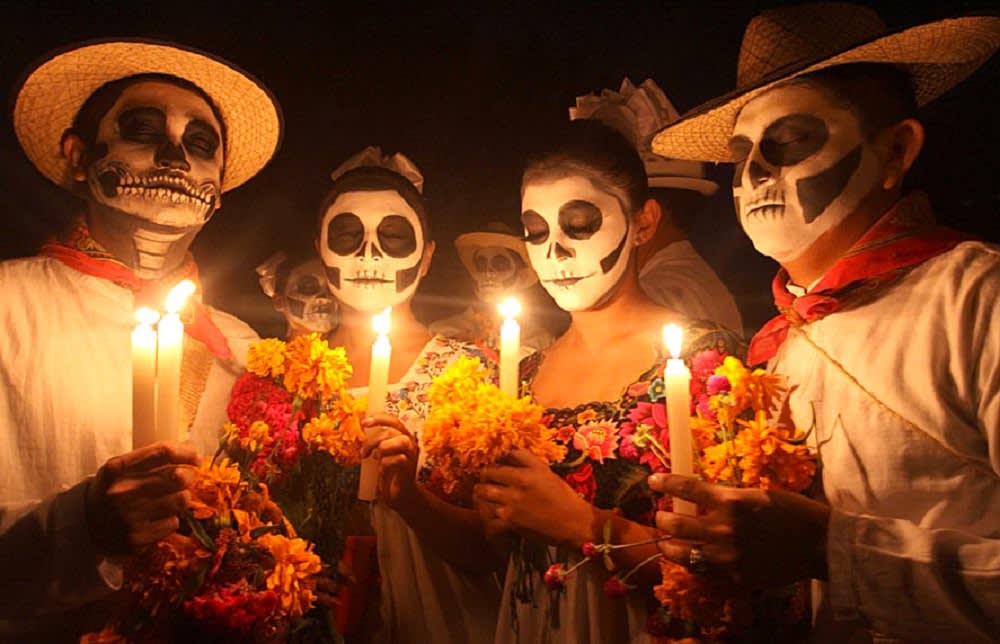 Photo Courtesy of Merida Elite Tours, Hanal Pixan
If you're looking for rich history and culture, Mexico will definitely deliver. Specifically, the Yucatán area will provide a uniquely enriching combination of history, architecture, and food.
Throughout the area, you will likely see women wearing traditional embroidered
huipil
(wee-peel) tunic-like dresses, and you may even hear locals speaking Mayan. This is because Yucatán is populated by Mayan descendants.
As such, you can experience
Hanal Pixan
, the Mayan version of Dia de Muertos (Day of the Dead). Each year on October 31, the Paseo de Animas (Parade of Souls) takes place in downtown
Merida
, the capital of Yucatán. During the parade, thousands of individuals with their faces painted as skulls silently walk through the city to the main cemetery holding a candle. During this season, you can also partake in popular celebration foods, such as pan de muerto (bread of the dead) and "pib," a
uniquely-cooked chicken dish
served only during Hanal Pixan in Yucatán.
Additionally, you can visit a variety of
Mayan remains
, such as Uxmal, Calakmul, Coba, and, by far the most famous, Chichen Itza. The archaeological site of
Chichen Itza
is one of the New Seven Wonders of the World and is an astounding historical site that welcomes millions of visitors each year.
4. Proximity to the United States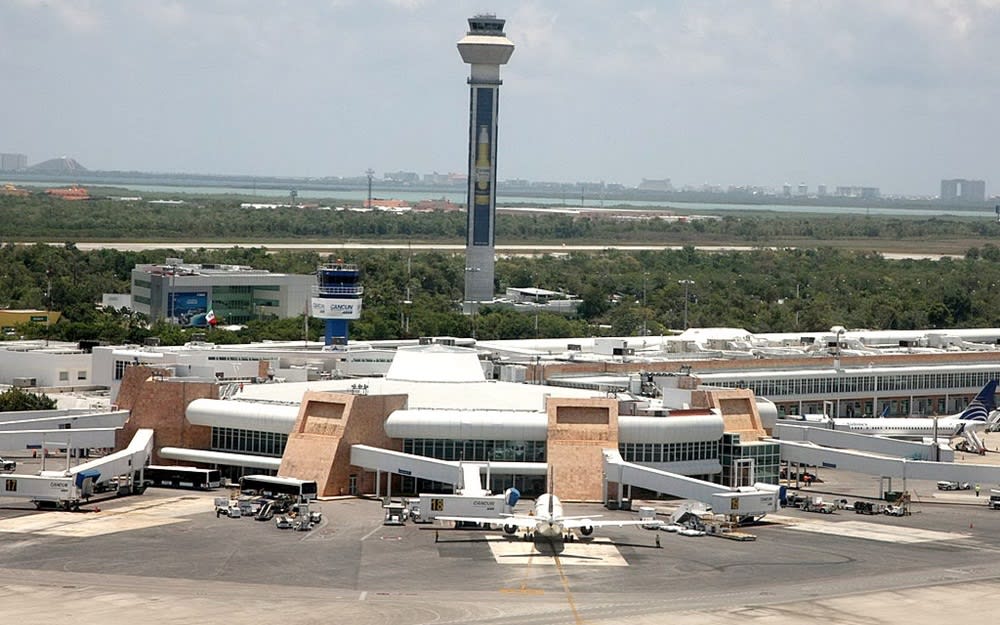 Photo Courtesy of Cancun Elite
If you've been dreaming about retiring in Yucatán but feel concerned about the distance from family members back in the United States, remember that the Yucatán Peninsula is a well-connected area of Mexico, and flights to and from North America are common. In Yucatán itself, there is the Merida International Airport. Additionally, Riviera Maya is located close to two other international airports: the Cozumel Airport and the Cancun Airport.
These airports have several direct flights to North and South America, the Caribbean, and Europe. Moreover, the Cancun
airport
is the second largest airport in Mexico for general traffic and the first for international traffic.
For example, you can fly directly to a variety of major North American cities, such as New York, Philadelphia, Chicago, Boston, Denver, or Montreal. Furthermore, a flight from Cancun (CUN) to New York (JFK) will take just under four hours.
5. There is less of a language barrier
The Yucatán area can help ease you into ex-pat living, as English is commonly spoken throughout the area, thanks to the highly active tourist infrastructure. For instance, the three main languages in Cancun are Spanish, Mayan, and English. Therefore, you probably won't have to worry much if you speak little to no Spanish, so look for homes for sale in Cancun if you want to reduce the possibility of a language barrier.
If you plan to stay in the region long-term, it's a good idea to gain some familiarity with speaking Spanish. Start with learning directions, numbers, and simple greetings and phrases to help you get by. This will also help when venturing outside of English-speaking areas.
You can also download a translation app,
such as iTranslate
. Using this app, you can simply speak into your phone, and it will translate and speak your conversation into Spanish to more easily communicate.
6. Affordability
In the Yucatán area, homes are typically priced much more
affordably
than comparable homes in the United States. Furthermore, the expenses of daily living in the Yucatán region tend to be more affordable as well. This means that your retirement savings will stretch even further!
If you're looking to retire in a gorgeous location with clear blue skies and sandy coastlines, you can't go wrong in the Yucatán area. For instance, Riviera Maya real estate includes some of the most astounding beachfront properties on the Yucatán Peninsula. Purchasing a retirement home in this part of the Yucatán area will allow you to enjoy a comfortable year-round climate and access to award-winning beaches.
Ready to move to the Yucatán Peninsula?
Living in this area will immerse you in rich culture, amazing food, and architecture. Plus, when you're ready to visit family back home or explore a new place, you can easily catch a flight to just about anywhere in the world.
If you've got your heart set on retiring in the Yucatán area but need help
finding a home
to check all your boxes, reach out to
Embassy Realty
today. Specializing in luxury properties within Yucatán, Riviera Maya, Playa del Carmen, and Tulum, the team is ready to bring you a can-do attitude, excellent customer service, and all the knowledge of the Yucatán region.